We know how important it is to stay on brand, we offer features
Created on 24 January, 2023 | Marketing Stratagies | 484 views | 1 minutes read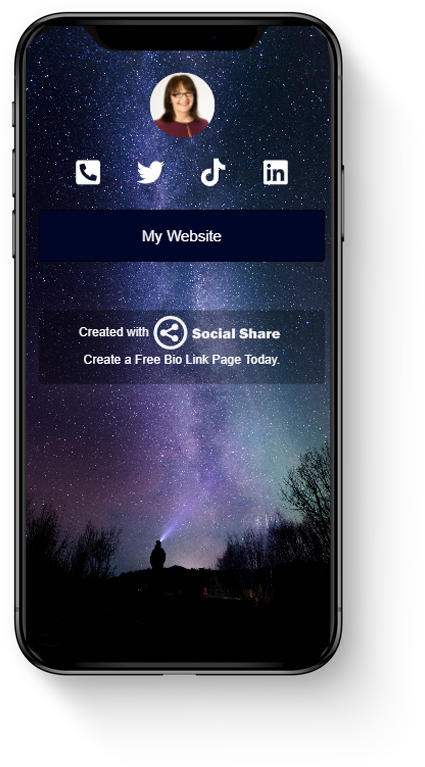 We will go over everything you need to know to start creating your custom bio link page.
In the digital age, having a custom bio link page is key for anyone who wants to establish an online presence. especially if you want to stay true to your brand. It's also important to make your bio link page stand out from the crowd and that can be achieved through customization. With some creativity and effort, you can create a unique page that will draw attention and help you get noticed. Customizing your bio link page is not difficult, but it does require some thought in order to make it truly one of a kind.
Create a unique and personalized bio link page that stands out from the crowd. 2. Quickly and easily customize the look and feel of your bio link page with 10 different themes to choose from. 3. Make it easier for visitors to find and follow your social media accounts with custom button colors and animation. 4. Showcase your brand with custom link colors. 5. Stay connected with your followers by adding social media links to your bio link page.
Here are a few steps to get you started:
Sign up for an account Socialshare.me/register It is FREE
Go to Create a Bio Link page
Choose Customization tab next:
After you have customized it, let's make some links and customize those to match your theme.
Go to > Add Content and Select Link
When the link is made, now select "Custimize: " by your link name
Now you can edit things like animation and color easily. Brand the button to your page style.
Don't forget to save after making changes
That's it, you have customized buttons that stand out from the crowd. Your custom bio link page is a great way to connect with customers and promote your brand. It allows you to showcase what makes you unique, as well as create a personalized page that reflects your company's values and mission. Having an engaging and easy-to-navigate bio link page can help increase engagement, build trust, and ultimately lead to more conversions. Creating a custom bio link page is simple and straightforward, so don't hesitate to get started now!
Updated on 31 March, 2023