Introducing Linkinbio themes
Created on 17 January, 2023 | New Features | 564 views | 2 minutes read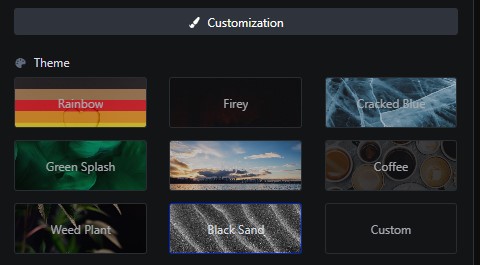 Transform your bio link into something special! Get a unique, personalized theme and make an impact on your followers today.
We are excited to announce you can now select a pre-built theme for your bio link page. Themes for both creators and businesses!
Creating a custom bio link page doesn't have to be difficult. Social Share linkinbio builder provides an easy way to create one with no coding required. With the pre-made themes available, you can have your own link page up and running in minutes. Whether it's for your personal website or business, these themes offer an attractive and professional look that will make your content stand out from the crowd.
Fire Theme Link in Bio
One of the current favorite new themes for creating these pages is the fire theme. This bold and edgy style can give your profile an extra boost that will help you stand out from the rest. With striking visuals, dramatic typography and eye-catching color palettes, this fire theme design offers endless possibilities for customizing your page. Great for restaurants or spicy content pages. Make your bio link page firey,, just select the theme under customization in the builder.
Coffee Theme Link in Bio
Our next theme we are delighted to introduce is our coffee theme, this theme features coffee cups in the background. We made this theme for our local coffee shops. We must say, they are in love with it as much as we are. Pair this theme with the price block and start showing off menu items today. This theme really brings out the essence of the love for coffee. Try this theme out under customization in the linkinbio builder today.
Weed Theme Link in Bio
The next theme we just rolled out. Is out weed theme, this is for those personal or dispensary peeps. Green weed plants make the perfect background with your links having some bright green. We know our stoner friends would love this kind of style. Start creating your page with this theme under customization in the linkinbio page builder and themes.