How to get more links in your Instagram and Tik Tok Bio?
Created on 8 January, 2023 | Instagram & TikTok Links in Bio | 181 views | 2 minutes read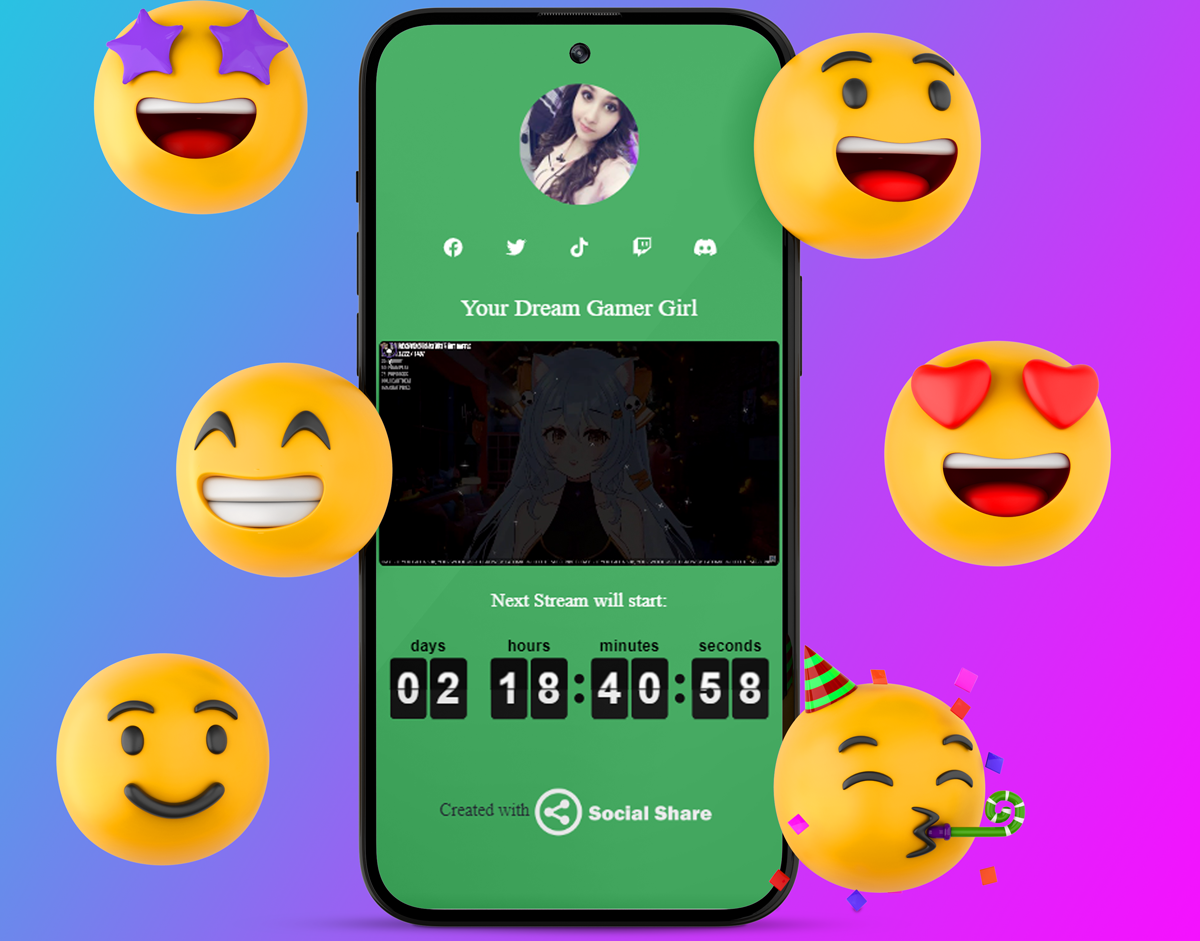 Marketing yourself or business is very important, we show you how to make a FREE link page to help you grow.
Do you have a link in your Instagram or Tik Tok Bio?
Having links in your Instagram and Tik Tok bios is a great way to increase engagement with your followers, drive website traffic, and grow your online presence. With the right strategies, you can get more links in your bio that will help you better connect with your audience and move them further along their journey. In this article, I will give you tried-and-true tips for getting more social links in your bio so that you can maximize the potential of these platforms.
Increasing the number of links in your Instagram and TikTok Bios is a great way to increase website traffic and direct followers to other social platforms. Additionally, you could add a link to an external page with more information about yourself or your business such as a website or blog. Furthermore, adding multiple links in the same bio can be beneficial so that people have more than one option for navigating through your content. For example, creating separate links for different aspects of you brand or business like music, art, lifestyle or travel can make it easier for viewers to access particular pages without having to scroll through all of the options on one page.
A great starting point when creating a link tree is understanding the goals you would like to accomplish by implementing one in your bio. Are you looking for more followers? Or are trying promote sales? Once you've established these objectives, you can then start organizing which links should be featured on the landing page.
Once you understand your objectives, you can create a marketing landing page. This is an important way to reach potential customers and convert them into clients. Landing pages are specifically designed to capture the attention of a targeted audience. Whether it's TikTok bios, Instagram bios, or other social media platforms, by creating engaging content in brief snippets can be an effective tool. It's important to craft messages that accurately reflect the brand while also messaging what sets you apart from competitors. A strong headline with a clear call-to-action should help drive individuals to learn more about the company or product. Additionally, reinforcing value points and crafting unique visuals can be beneficial as well when marketing on landing pages. Detailing why a customer should choose your service or product will also increase conversions for these types of campaigns.
We have helped hundreds of people create better Instagram and TikTok bio link pages. Our platform gives you the tools you need to start marketing effectively. Here are the Pros of using our platform:
Pros:
Increased visibility and reach for your social profiles.
Potential to increase engagement with users who click the bio link.
Gives you more information about who is visiting your profiles with analytics .
Allows you to direct visitors to another website or landing page.
Opportunity to promote special offers or discounts to followers.
You can create a FREE account
What are you waiting for? Create your Free Account today!
Updated on 8 January, 2023