How to add multiple links to your link in bio?
Created on 9 January, 2023 | Marketing Stratagies | 273 views | 2 minutes read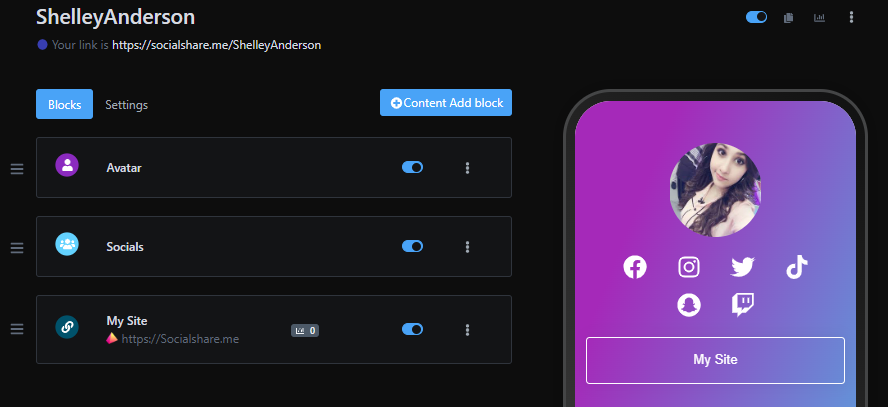 Unlock the Secrets of Crafting Effective Links in Your Bio
Are you a business owner, entrepreneur, or influencer looking to increase brand awareness and boost engagement on Instagram or TokTok? Do you want to learn how to create the most effective links in your bio? If so, this article is for you! In it, we will provide valuable marketing tips on how to craft links in your bio that can drive more traffic to your website and generate leads.
Crafting effective links in your bio can help you drive more traffic, increase user engagement and promote your brand. With a few simple tips, you can unlock the secrets to creating successful links in your bio.
To get started, consider what kind of content is appropriate for each link and whether it's something that will interest your followers. Use social media analytics or third-party tools like Later to track clicks and optimize the URL placement within your post content. Then, create visually appealing images and captions to draw attention to the link in your bio. Additionally, be sure to update regularly so followers know they're getting fresh content when they click through.
To make the most out of your Instagram link in bio there are a few key elements that should be included. Linking to your website or blog is a great place to start as it allows people easy access to more information about you or your business. Additionally, adding links for sign-ups such as email lists or product notifications will help increase engagement with potential customers and help grow brand awareness.
Here is a list of the items you could add from the Social Share Platform:
Social Link Icons
Soundcloud and Spotify Links
Email Capture link
Instagram Media Widget
Twitter Tweet Widget
Add pictures in an Image Grid
Youtube and Vimeo Widget
TikTok integrated widget
Paypal Payment Block
Anchor FM Radio Block
VCard (Digital Business Card)
Tidal Music Integration
RSS Feed Block
Alert Block
FAQ Block
Reddit Post Widget
Countdown Block
Call to Action Button
External Item for sale integration
Youtube Feed
Donation, Tips, products and services with Paypal and Stripe
Corner Multipage Menu
In conclusion, crafting a great link in bio is crucial to driving traffic to your website and creating a successful social media presence. By ensuring that the links are appropriate, relevant and enticing, you can draw in followers and potential customers. Additionally, it's essential to update your link in bio regularly to ensure it remains interesting and engaging.
Overall, having a plan for what links you want to add to your link in bio will help make sure that your content appeals to the right audience.
With all of these features we rank number one for Bio link platforms. We will continue to add features, so make sure you sign up before our price goes up.
You can register here.
Updated on 9 January, 2023